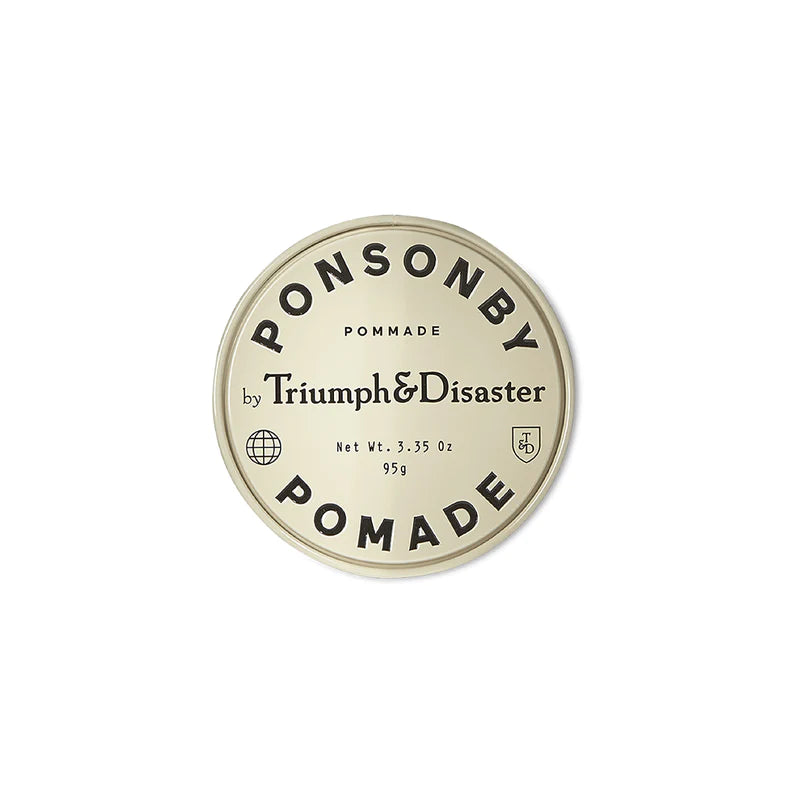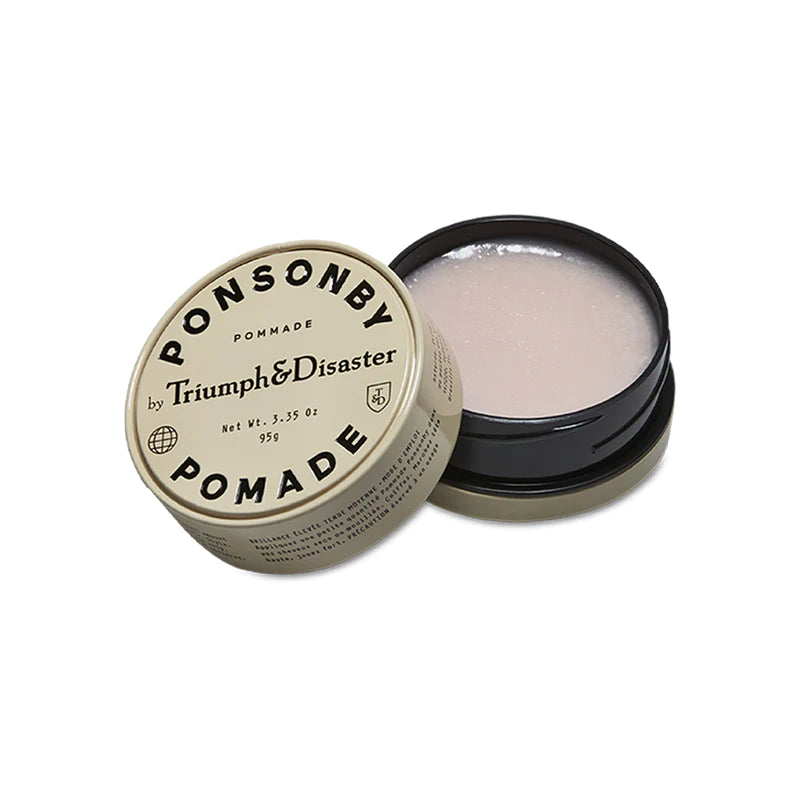 Triumph & Disaster Ponsonby Pomade - High Shine, Medium Hold
Sangre de cargo or 'Dragon's Blood' is a natural tree resin that combines with Harakeke (NZ Flax oil) to treat and balance the scalp while Argan oil attacks split ends and promotes healthy hair growth - in one wave of the metaphorical comb, Ponsonby Pomade is redefining the category, proving that a pomade can both style your hair while also protecting it from damage, calming the scalp with natural, active ingredients that leave both hair & scalp feeling clean and healthy. Ponsonby Pomade is a water based, nutrient rich product that treats the hair and scalp while you use it.
KEY INGREDIENTS
Dragons blood –  is a topical aid found in the Amazon that is good for just about anything bad that can happen to skin. Cuts, bites, burns, stings, rashes, abrasions, sores, and wounds of all kinds benefit from application of this wonder product. So apart from having the coolest name of any ingredient on the planet it also delivers when it needs to, in this case calming and healing the scalp.
Harakeke (NZ Flax) – a natural emulsifier that binds the product and assists hold, it is rich in linoleic acid, effective in cell regulation and skin barrier repair. People have used Harakeke Flax for centuries as a treatment for internal and external ailments. It has a high quantity of natural polysaccharides D-xylose and D-glucuronic acid all extremely effective in hydrating the skin.
Argan – Argan oil acts as a moisturiser for the scalp to fight dandruff and dry scalp. It can also promote the growth of healthy, strong hair as opposed to thin, brittle hair. It can even undo some of the damage done through chemical treatments and dyes, and can be used to treat split ends, Argan (or Moroccan oil) truly is a wonder ingredient for hair. 
LIST OF INGREDIENTS
Aqua (Water), Ceteareth 25, Polyglyceryl 5 Oleate, Glycerine, Polysorbate 20 (Caster Derived), Caprylyl/Capryl Wheat Bran/Straw Glycosides, Fusel Wheat Bran/Straw Glycosides, Sodium Cocoyl Glutamate, Glyceryl Caprylate, PVP/VA Copolymer, Hydrogenated Vegetable Oil, Isoamyl Laurate, Argania Spinosa (Argan) Oil, Polyester 5, Pongamia Pinnata Seed Oil, Dehydroacetic Acid, Benzyl Alcohol, Harakeke Flax Oil, Croton Lechleri Resin (Dragons Blood) Extract, Parfum (Natural Fragrance), CI 172000 (Red), †d-Limonene, †Linalool, †Citronellol, †Cinnamyl Alcohol, †Eugenol. (†Component of Natural Fragrance)